hmm, ben reading a bit over at
anandtech
, seems the 768mb version is not the one to buy, where as the 1gb version of the 460 packs the punch, enough to impress the guys over there to give it a straight up recommendation...
to the haters, its sitting price wise between the 5830 and the 5850, performance wise its 5850 in some tests and worse off in others, but the big heads up is the scalability from the femi gpu's, as proven by looking at anand's sli 460 bench's...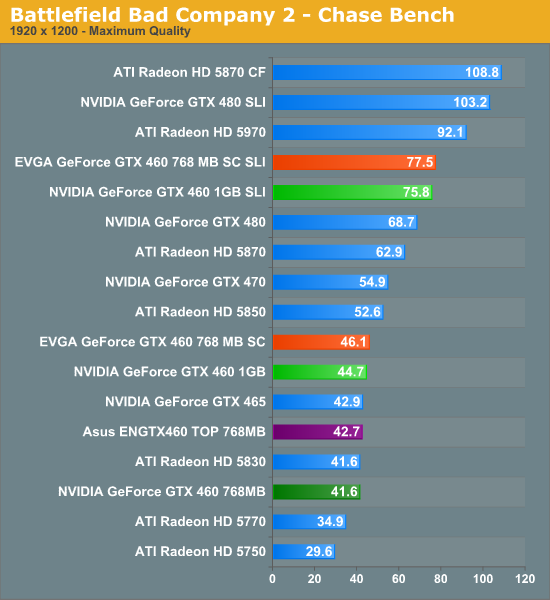 yea, easily going to retire the 8800GT's with an OC'd version of the 1gb card. the price point and the features are enough to sway me... but then, its gotta duke it out against the upgrade to x58... hmmm. decisions...
btw, pccg has gainward 460's retailing for 350 last i checked.