Here is first look at campaign and multiplayer details.
The following Link has all the scanned pages with said details.
http://www.justpushstart.com/2012/04/ha ... ns-arrive/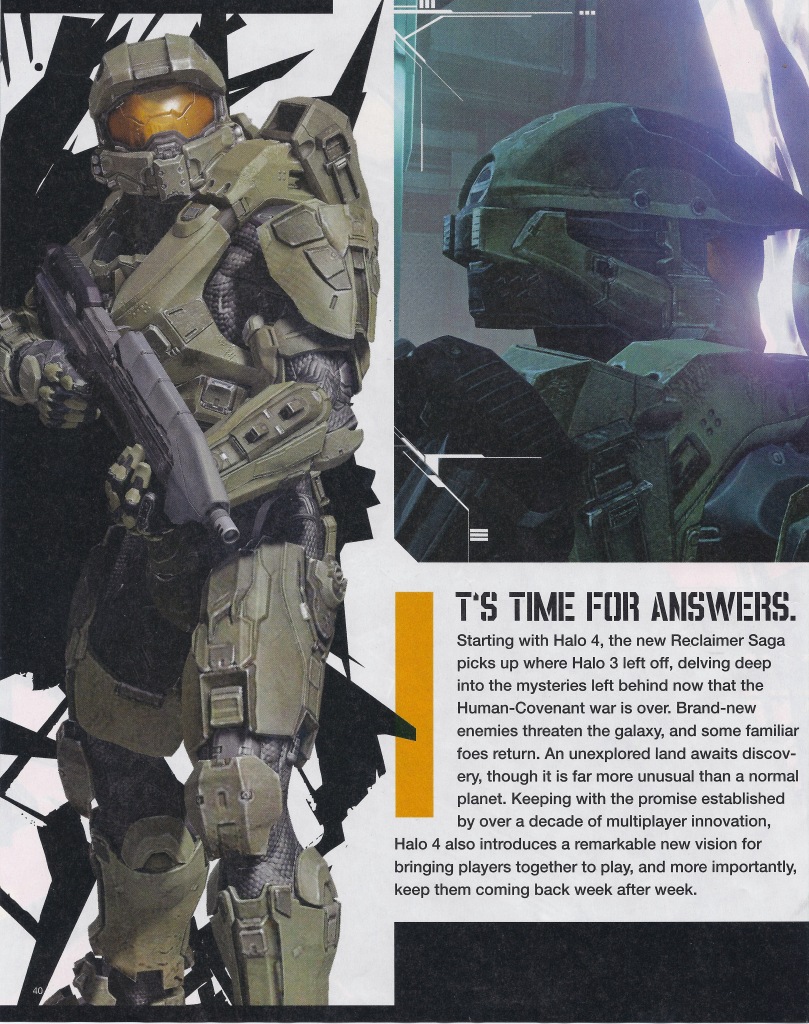 They claim to be focusing on Chiefs human side and story... I am worried simply because this is exactly what i have always wanted. BUT has by far the greatest potential to ruin the game if done poorly.
Before you play you have to read
Halo:cryptum
and
Halo:primordium
. Brilliant tie in fiction and by the looks of it will really set you up well for the game. Curious as to whether we will come across any precusors ( or they flood now or are flod repursor :S im still confused ) and Forerunners.
Only one thing left now, they release it for PC so i can play it with real GFX.